We are a global business that pushes the envelope
in cutting edge technology.
That track record has produced the next stage in
technology, and that technology is changing the future in cylindrical grinding.
We are aiming to be the world's best in the field of
cylindrical grinding technology, and we continue to
challenge ourselves.
As a global business, we maintain strict quality
assurance and production standards.
As a global business, we strive to offer high quality
before and after-market services to respond to
customer needs.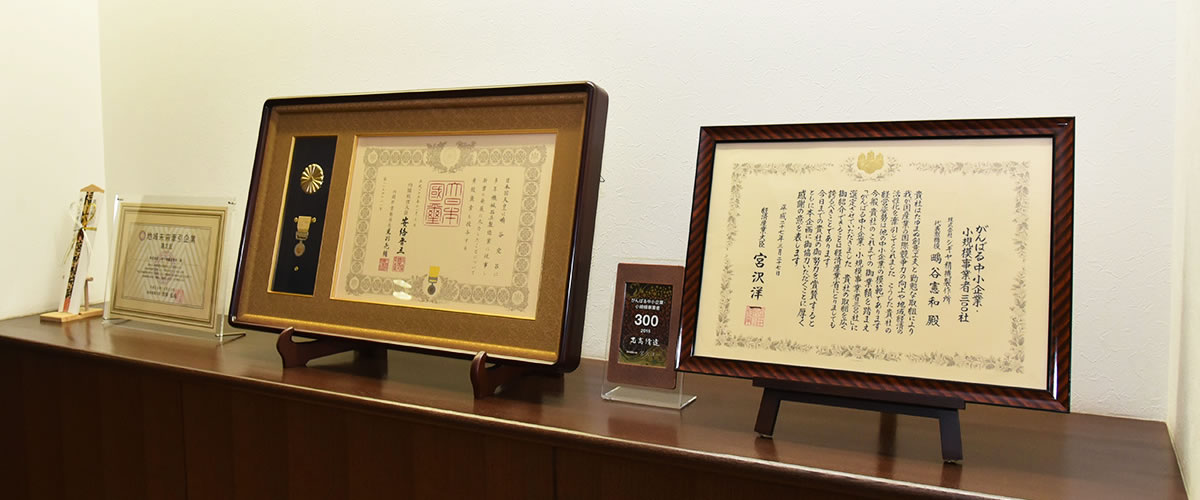 We continue to refine precision through skill and quality.
An extremely important topic concerning the high precision required in cylindrical grinders is the pursuit in making high precision equipment. "Element technology" investigates the development of motion precision such as straightness, rotational accuracy and positioning accuracy.
For actual grinding, "Processing know-how and processing technology" helps improve dimensional accuracy, finishing accuracy and shape accuracy. These elements are brought together, and "design & control technologies" help combine and optimize the units that configure, the automated systems and the peripheral devices. Then, we effectively apply these technologies and resources to complete a cylindrical grinder with the highest quality that customers seek.
Nothing is obtained overnight, and since changing our business model from loom manufacturing to machine tool manufacturing, we have spent more than 50 years on cylindrical grinders, accumulating and cultivating technology and skill, and earnestly pursuing and making high quality products.
Our customers are full of people from remarkable businesses in the fields of automobiles, motorcycles, electronic home appliances, electronics, construction machinery and general machinery.
The fact that we have been able to contribute to the development of these customers behind the scenes with SHIGIYA products has not only been a source of pride but also become the driving force to aspire for more. In addition, being close to the customers has been our main priority, which is reflected in our response to their needs, and we are convinced that materializing this in future product concepts and product development is the road that will lead to even more company development for us and the customer.
Another very important matter is to build a global service network. Going forward, even in a global society, it is crucial to have before and after-market services, to be close to the customer and develop the business locations. We are adding to our current business locations in the U.S.A. and China, and expanding to Southeast Asia and Korea. For other regions as well, we will continue to strengthen the relationship with our sales partners even more and develop the service toward our customers.
We shall continue to challenge ourselves refining our skills and quality going forward, so we can make our contribution for everyone's growth and development.
Norikazu Shigitani
President and CEO