We are a global business that pushes the envelope in cutting edge technology.
That track record has produced the next stage in technology, and that technology is changing the future in cylindrical grinding.
We are aiming to be the world's best in the field of cylindrical grinding technology, and we continue to challenge ourselves.
As a global business, we maintain strict quality assurance and production standards.
As a global business, we strive to offer high quality before and after-market services to respond to customer needs.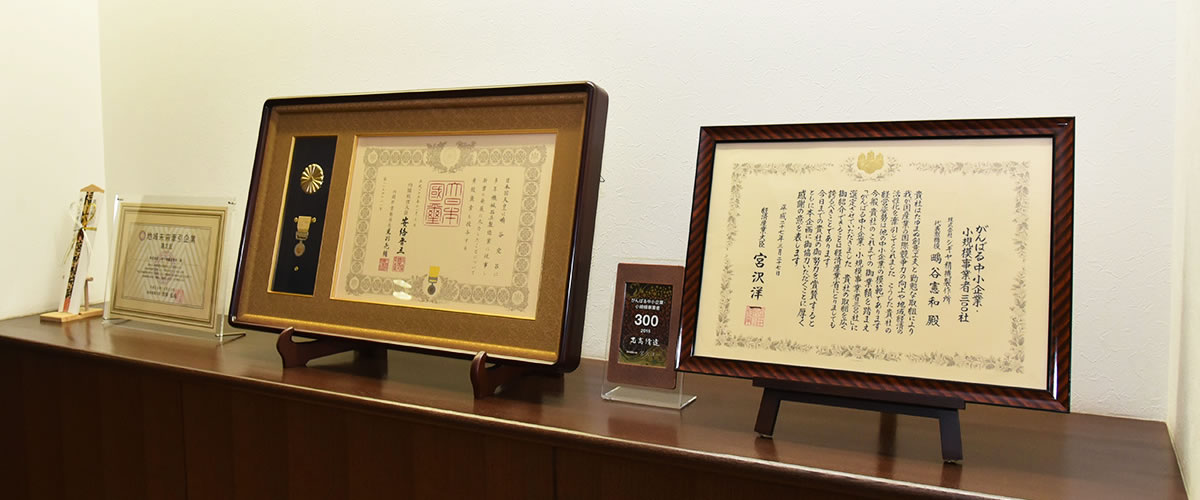 Next Stage Together
Shigiya Machinery Works Ltd. started as a Bingo Kasuri cloth textile machinery manufacturer in 1911.
Around 1955 we began to specialize in grinders, particularly focusing on cylindrical grinders, and our company has now celebrated over 100 years since its establishment.
I would like to express my sincerest gratitude to our customers and others who have supported us throughout the years to enable us to achieve this milestone.

Our company creed is "good environment", "good products", "good lives".
In order to allow for each of our employees to lead good lives, we will continue to ceaselessly challenge ourselves by working towards improving our environment, and using our creativity, ingenuity, and spirit of challenge to serve our customers and create good products.
Our self-appointed mission is to provide customers all over the world with inspiration and contribute to society as a business which continues to pursue the above goals.
We will continue to develop products that are useful for customers by clearly determining customer needs, utilizing the advanced technologies we have developed over our history, and passing on the skills and knowledge we have accumulated.

"Next Stage Together" We work to development strong ties with our customers and always aim for greater heights.
I sincerely look forward to your continued patronage and support.
Norikazu Shigitani
President
Shigiya Machinery Works Ltd.