Vertical CNC Angular Cylindrical Grinder
GAV-10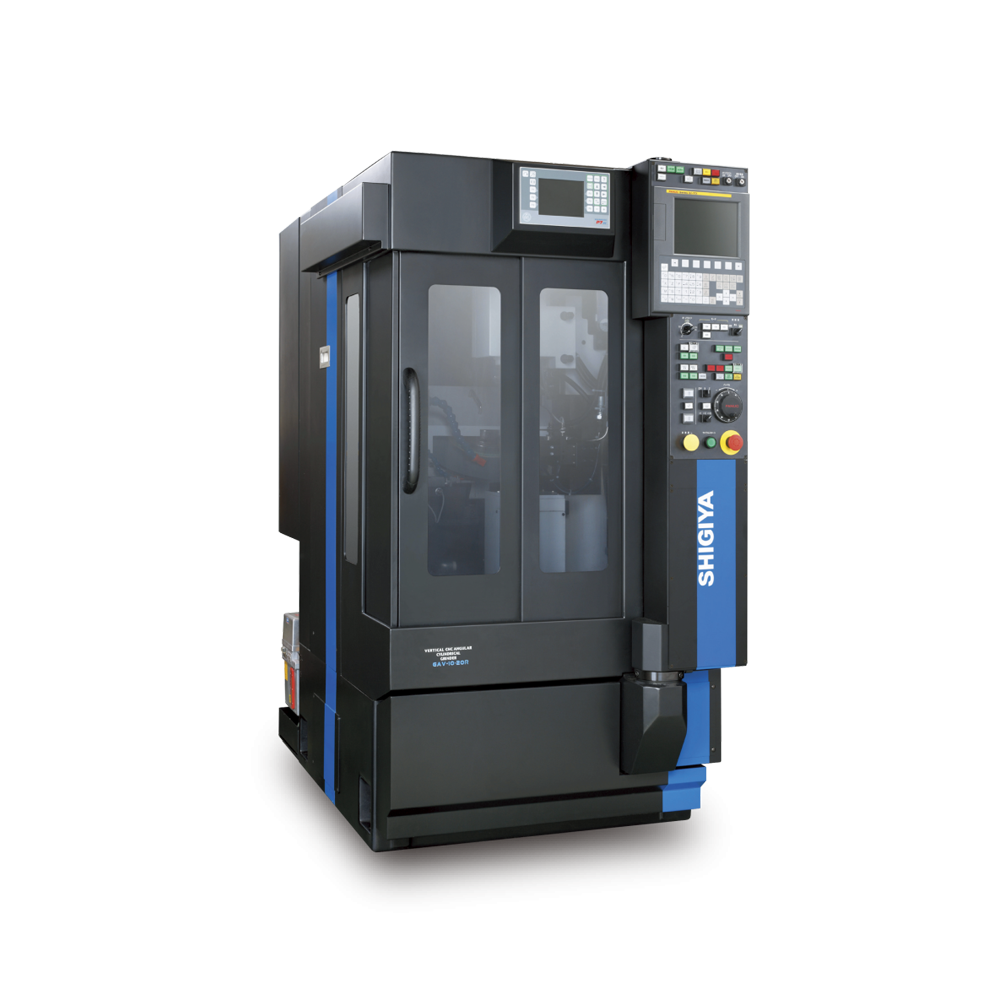 Features
A vertical CNC angular cylindrical grinder, optimal for grinding of small workpieces by support between centers.

The concept of compact design contributes to reducing production line space requirements.

This series includes the R type, right operation panel specification, and the L type, left operation panel specification. This supports flexible floor layout and makes it possible to automate the production line, even with multiple machines installed.
Specifications
GAV-10
Swing over table
mm
φ100
Distance between centers
mm
200
Max. grinding diameter
mm
φ70
Load mass between centers
kg
10
Wheel size O.D. × W × I.D.
mm
φ355 × 34 × φ127
Wheel peripheral speed
m/s
33
Return to Products

Product List
Cylindrical Grinders [Plain and Angular]
Centerless Cylindrical Grinders