CNC Cylindrical Grinder
GPL-30(40)B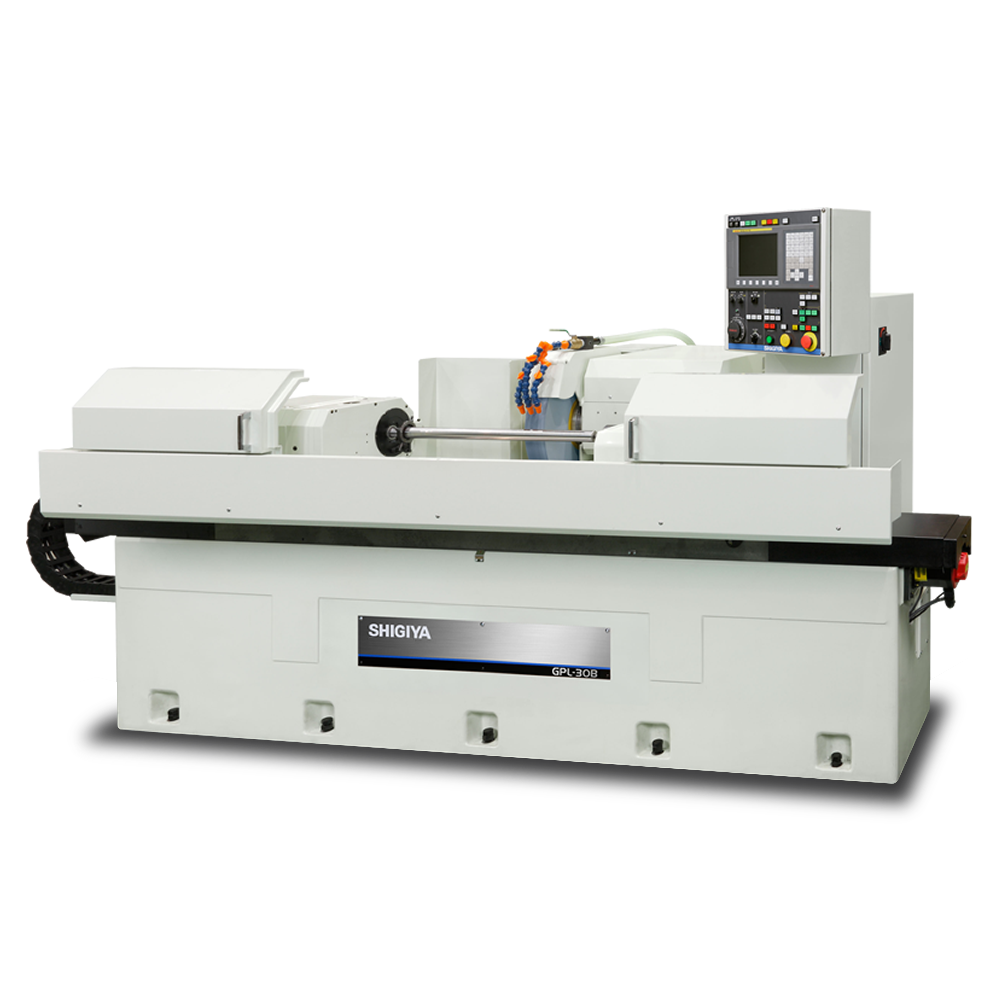 Features
Wide range of options and variations to suit user needs.

This is a table traverse type CNC cylindrical grinder with simultaneous 2-axis control of the plain wheelhead (X-axis) and the table (Z-axis).

This series includes type Ⅰ, compatible for additional axis control, and type Ⅱ, compatible for only X, Z, and C axes control.
Specifications
GPL-30(40)B
Swing over table
mm
φ300 (φ410)
Distance between centers
mm
250 (220)
500 (470)
750 (720)
1000 (970)
1500 (1470)
2000 (1970)
Max. grinding diameter
mm
φ300 (φ410)
Load mass between centers
kg
150
Wheel size O.D. × W × I.D.
mm
φ405 × 50 × φ152.4
Wheel peripheral speed
m/s
33
Return to Products

Product List
Cylindrical Grinders [Plain and Angular]
Centerless Cylindrical Grinders