Cylindrical grinder/CNC cylindrical grinder
GP-45(55)D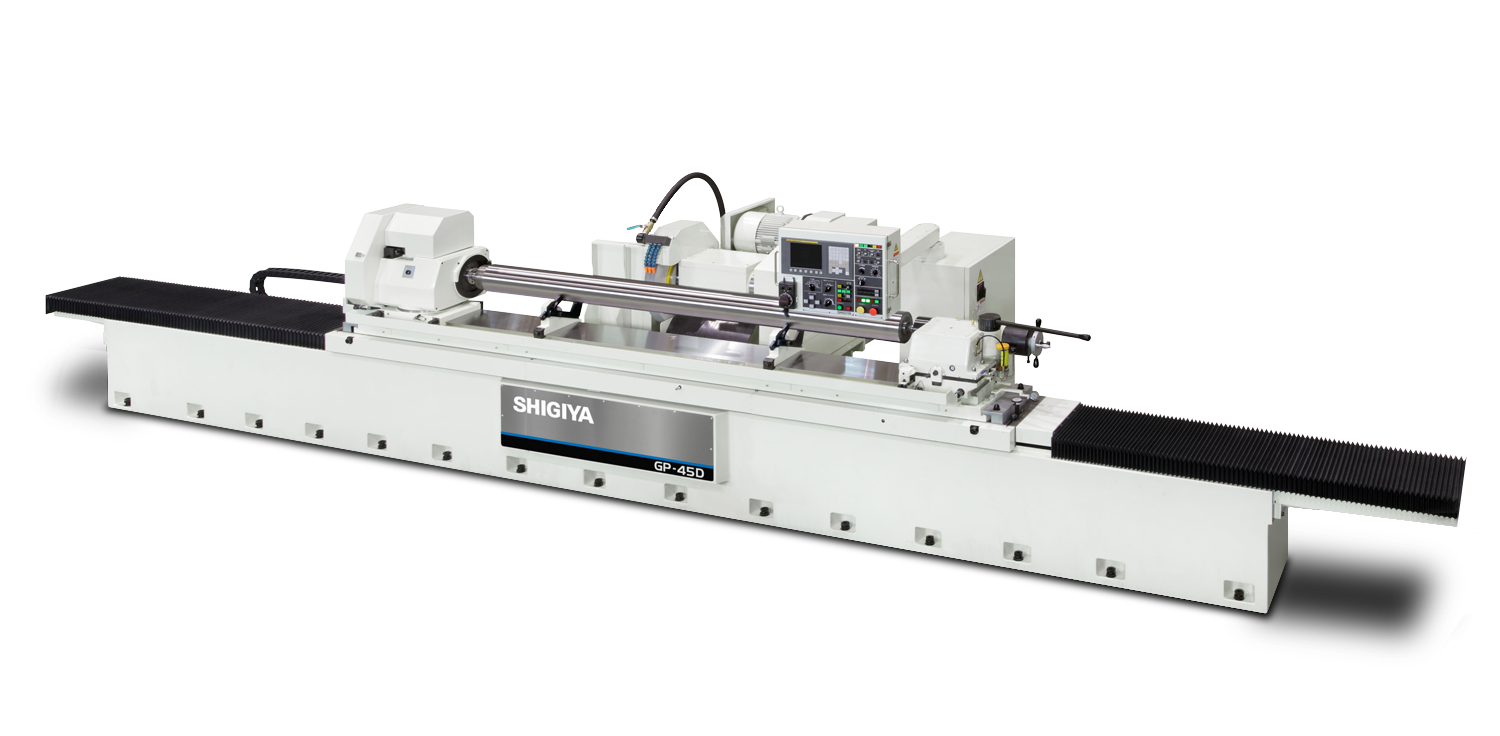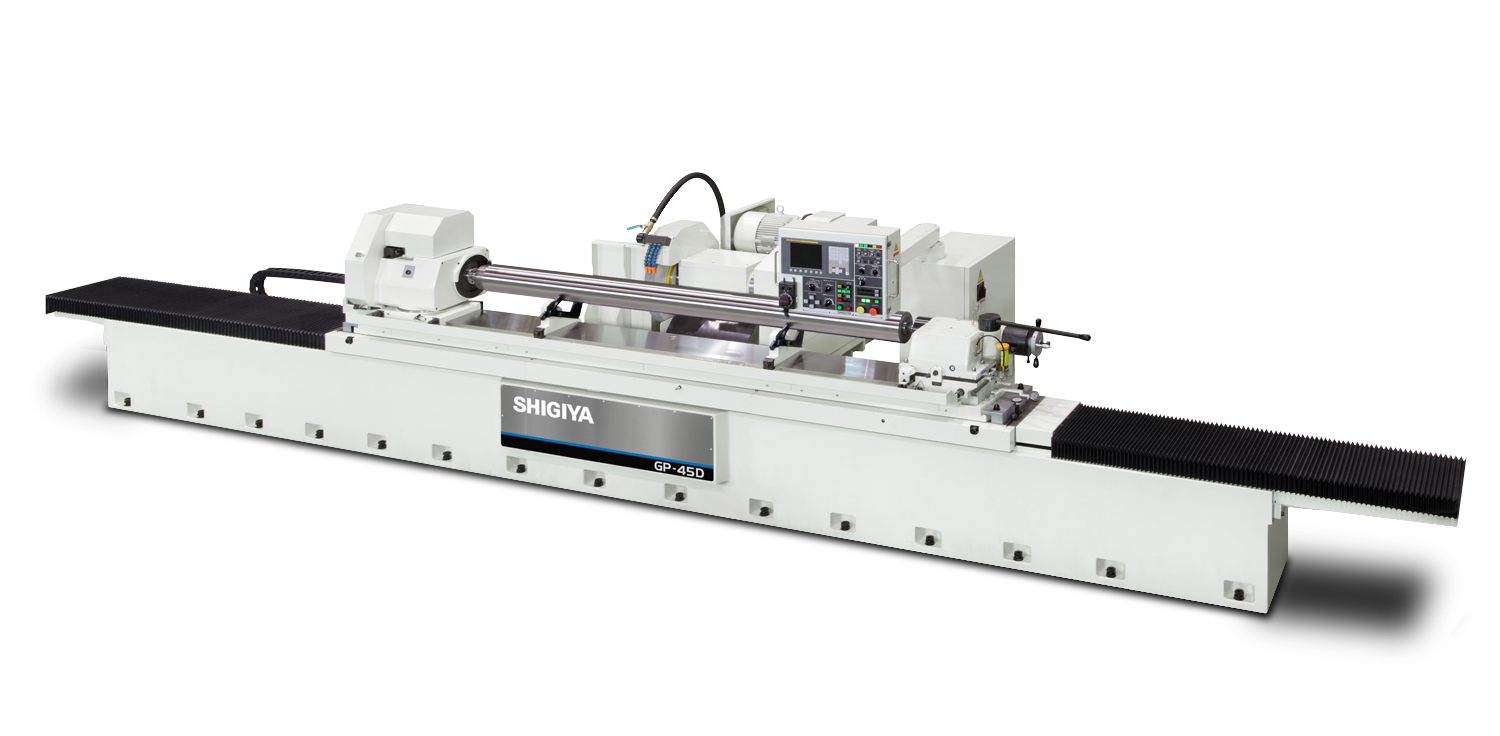 Features
Ease of use and operability can be selected to suit applications.

This series consists of cylindrical grinders with hydraulic automatic infeed wheelheads (A type) and 1 axis CNC cylindrical grinders (ND type). The tables are hydraulic feed.

The ND2 type are table traverse type (Z axis) 2 axis simultaneous control CNC cylindrical grinders with plain wheelheads (X axis).
Specification
GP-45(55)D
Swing over table
mm
Φ450(Φ550)
Center - distance
mm
1000(1000)
1500(1500)
2200(2200)
3000(3000)
4000(4000)
5000(5000)
Maximum grinding diameter
mm
Φ430(Φ530)
Load Weight Between Centers
kg
M/C of center-distance 1,000 mm 650

M/C of center-distance over 1,500 mm 1000
Wheel size O.D.×W×I.D.
mm
Φ610 x 75 x Φ254
Wheel peripheral speed
m/s
33
back

Product List
Cylindrical Angular grinders
Centerless cylindrical grinders